Finance for the Future Conference 2022
Finance for the Future Conference 2022
Looking for insight on innovative solutions for the future of public service delivery?
This event is by invitation only
Want to broaden your networks and learn from others?
Our 2022 Finance for the Future conference is back in person and here to equip you with the resources you need to steer a successful career.
You'll attend keynote speeches and plenary sessions on a wide range of topics that are relevant to you - the finance leaders of tomorrow. Learn about some of the key issues that the public sector is facing, and how critical finance professionals are in supporting innovative solutions for service delivery.
Have questions or concerns about work in the public sector in the current climate? Pose your questions to our speakers and have them answered on the spot.
The conference is brought to you by the Finance Skills Development Group; a partnership aimed at developing finance leadership skills across Wales.
Please note, the event will be recorded and stored on YouTube for future playback.
How do I register my interest?
Please complete your details on the booking form to the right of this page. When you sign up to an event that we have organised we collect specific information about you as a delegate, facilitator or contributor. Events can include conferences, engagement, or other meetings and events. To find out more, please read our Events Fair Processing Notice [opens in new window].
Joining instructions are circulated 1-2 days before the event. Please ensure you provide your work email address when booking a place to ensure that we can send information to you.
Exhibitors & Workshops
View exhibitor information for this event [opens in new window].
View workshop information for this event [opens in new window].
Speakers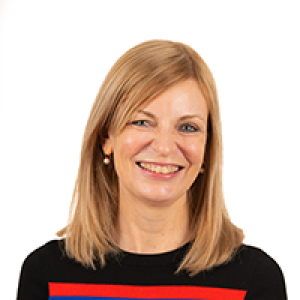 Ann-Marie Harkin
Executive Director Audit Services, Audit Wales
Ann-Marie studied French and German at Cardiff University before joining the National Audit Office, subsequently Audit Wales, where she has enjoyed a varied career as a CIPFA accountant undertaking financial and performance audit work.
In 1999 she became the Private Secretary to the first Auditor General for Wales, establishing his Cardiff office and working on new devolution protocols.
Ann-Marie chairs the Finance Skills Development Group – a pan-Wales collaboration of public bodies which promotes the value and importance of a career in public finance.
In 2016 she won the prestigious Wales Women in Leadership Award.
In March 2021 Ann-Marie was appointed Executive Director Audit Services for Audit Wales, where she is the professional lead for all audit work and for developing strategic and professional relationships with stakeholders and the wider profession.
She is also a Trustee at Citizens Advice, a member of their Audit and Risk Committee and Chair of their Cymru Advisory Committee.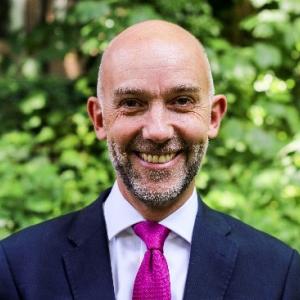 Adrian Crompton
Auditor General for Wales
Adrian Crompton was recommended by the then National Assembly for Wales for appointment as the Auditor General for Wales. He was formally appointed to the position by Her Majesty The Queen in July 2018. As head of Audit Wales, he oversees the annual audit of over £20 billion of taxpayers' money and reports on value for money matters across the Welsh public sector.
Most of Adrian's career has been spent supporting parliamentary democracy at a Welsh, UK and international level. Prior to his current appointment, he held various senior roles within the Senedd and, before then, in the House of Commons. He spent several years providing expertise and practical support to senior politicians and civil servants at the heart of projects nurturing democratic transition in Sudan, Iraq, Egypt and Jordan.
Adrian is married and has two children.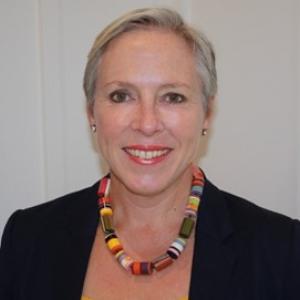 Auriol Miller
Director, Institute of Welsh Affairs (IWA)
Auriol is Director of Wales' leading independent think tank and charity the Institute of Welsh Affairs (IWA).  As a membership based organisation, the IWA brings people of all backgrounds together to develop ideas in support of a strong, confident democracy and a successful, clean, green and fair economy for Wales. 
A graduate of Somerville College, Oxford, Auriol holds a Masters in Development Studies from SOAS at the University of London. Prior to joining the IWA in late 2016 Auriol ran Cymorth Cymru, the umbrella body for providers of homelessness, housing-related support and social care services in Wales.
Before joining Cymorth in 2013, Auriol worked in international humanitarian response and sustainable development for 20 years including leading non-governmental organisations in Burundi, DR Congo, Sudan and Russia where her roles involved influencing national governments on policy and practice, with a clear focus on the protection of the rights of vulnerable and excluded people.
At the IWA, Auriol has served on advisory groups for a number of public bodies at a UK and Wales level, and is currently a member of the Expert Panel on the Independent Commission on the Constitutional Future of Wales.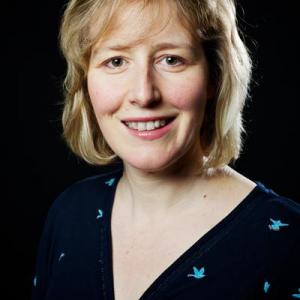 Sian Davies
Senior Auditor, Audit Wales
Sian has a background in Welsh local government, working in sustainable development and environmental policy.
Sian has been at Audit Wales since 2013 working on audits related to waste management, climate change and the implementation of the WFG Act. She was part of the project team that delivered the 'Public Sector Readiness for Net Zero Carbon by 2030' report.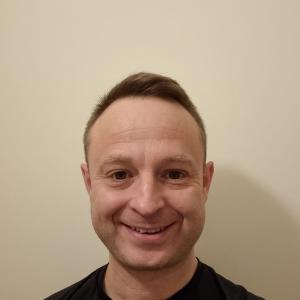 Chris Pugh
Chris started working for what was then the Audit Commission in 2003 as a financial audit trainee.
Since becoming a chartered accountant through CIPFA in 2006, he has had a varied career with Audit Wales. Chris has worked in financial audit, grants, fraud and governance, local government performance and currently in Audit Wales' national studies team as an Audit Lead.
Within this team, Chris is part of a programme team for climate change related audit work.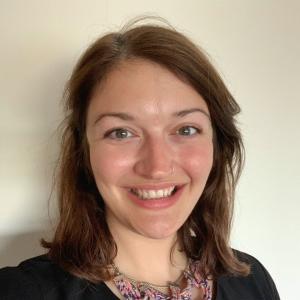 Jenny Lloyd
Programme Co-ordinator - Transition & Recovery Support Programme, Welsh Local Government Association
Jenny co-ordinates the WLGA's innovative programme of decarbonisation support to Welsh local authorities, sharing best practice from across Wales and beyond, and connecting officers and elected Members to help accelerate climate action.
She has previous experience of working within the renewables, higher education and public sectors in roles that focused on regeneration, community engagement and climate change communications.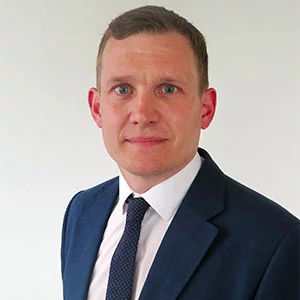 Rhys Horan
Project Director, Welsh Government Energy Service
Rhys joined Local Partnerships in 2016 and is Project Director and Strategic Lead for the Welsh Government Energy Service supporting the public sector across north Wales with a wide range of infrastructure, energy efficiency and renewable energy projects covering multiple technologies.
Rhys has spent over 15 years working for various local authorities across the UK. During his career, Rhys has been responsible for regulating and improving health and safety standards within workplaces, housing conditions in the private rented sector and delivery of carbon reduction and energy efficiency projects. He has managed a range of local authority services and functions, providing strategic leadership in key policy areas.
He holds a Masters in Public Health and is a Chartered Environmental Health Practitioner.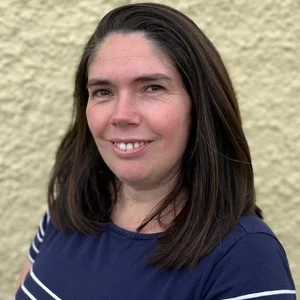 Victoria Camp
Project Director, Welsh Government Energy Service
Victoria joined Local Partnerships in 2022 as a Project Director and Strategic Lead for the Welsh Government Energy Service, supporting the public sector across South West Wales with a wide range of infrastructure, energy efficiency and renewable energy projects covering multiple technologies.
Victoria has spent the last four years working in transformation in Welsh Local Authorities, and prior to this working for Essex County Council in the commercial field. Victoria comes from a private sector background with over a decade working for an American Financial Institution in the Corporate Legal department focussing on programmes related to change and transformation, the common thread throughout her career.
Victoria holds a Law Degree, an ILM 7 in Leadership and Management focussed on leading through change, and will soon complete her Black Belt in Six Sigma which is British Quality Foundation certified qualification.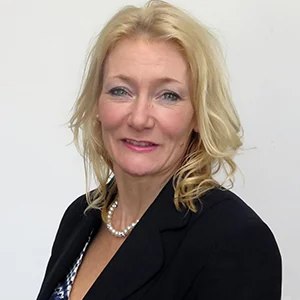 Jane Forshaw
Project Director, Welsh Government Energy Service
Jane has over 25 years of experience working in the public and private sector as a deliverer of sustainability policy and practice. She has worked at a senior/director level in several metropolitan local authorities and as chief executive for not for profit environmental companies.
Jane has wide experience of leading organisational change programmes which have sustainability and innovation as fundamental driving principles. Jane's areas of specialisation include delivery of energy infrastructure, low carbon enterprise and waste management.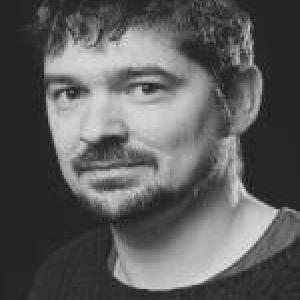 Mark Jeffs
Audit Manager, Audit Wales
Mark Jeffs is a Manager in Audit Wales' National Studies Team. He has led a wide range of national studies, including four Picture of Public Services reports, reviews of financial and performance pressures in the NHS, and preparations for a no-deal Brexit.
He has recently led on studies related to the COVID-19 pandemic, including the supply and procurement of PPE and opportunities to recover and reset the planned care system in the NHS. Mark is currently responsible for studies looking at maximising the use of remaining EU funds, the Ukrainian refugee response and affordable housing.
Mark has a keen interest in models of public service, particularly systems thinking and complexity theory.
Andrew Jeffreys studied at Newcastle University, London School of Economics and Cardiff University, where he completed his PhD in 1999.
After working in the voluntary sector, as a researcher for two South Wales MPs and as a part-time lecturer in philosophy, Andrew joined the civil service as a Fast Streamer in 2000.
He spent a number of years working in Whitehall, initially for HM Customs and Excise where he ran the Permanent Secretary's Private Office, and then for HM Treasury where he worked on tax policy and strategy, leading the team responsible for consumption taxes.
He returned to Wales in 2006 to work in the Welsh Government.  He is currently Director, Welsh Treasury with responsibility for allocating the Welsh Government's £20bn budget, policy in relation to devolved taxes and the Welsh PPP programme.  Andrew is also a member of the Welsh Government Board and is the Equality and Diversity Champion for the organisation.
He is married with two children and is a long-suffering Cardiff City supporter.
Head of economic analysis, Welsh Government
Jarlath joined Welsh Government in 2006 having spent the previous 12 years working as an economist at Ford Motor Company, based first at the Company's European headquarters in Essex and then spent 5 years at the Company's global headquarters in Detroit.
Jarlath has also worked at the Royal Bank of Scotland and the Building Societies Association.
Jarlath graduated with BA and MA degrees in economics from the National University of Ireland, Galway and have an MBA from the University of Stirling, Scotland. 
Fraud Triage Supervisor, Gwent Police
Mark spent 30 years in policing, from being in the capital to working in several provincial forces where he inter-changed between uniform and investigative duties, finishing his service at the rank of Inspector.
Much of the time he was involved in the investigation of crime, which was particularly challenging, but very rewarding and led him to work within general crime, drug, child protection and intelligence arenas.
Protection of the vulnerable has always been a central pillar of the police responsibility and this continues with the same level of importance to this day – trying to reduce harm and loss to people, as well as keeping them safe has been a key aim throughout his service.
In the past 5 years he has been working within Gwent Police and currently works within the Financial Crime Team where he supervises a fraud team. This is a varied role requiring constant adaptation to new crime methods and trends and is a huge challenge, working with multiple forces and partners in the pursuit of those that commit financial crime.
While within this role Mark has become accredited by the National Crime Agency as a Financial Intelligence Officer which enables the best use of intelligence within fraud enquiries.
Detective Sergeant, Financial Crime Team Supervisor, Gwent Police
Peter initially worked the financial services industry and qualified as a Chartered Loss Adjuster in 1995 specialising in investigating and auditing commercial pecuniary losses such as fraud, loss of profit and legal liabilities. He was elected a Fellow of the Chartered Institute of Loss Adjusters in 2001.
Peter joined HM Customs & Excise as a specialist financial investigation officer in 2001 and was seconded to the multi-agency Wales Regional Economic Crime Team in 2004. In 2006 his position transferred into the newly created Serious Organised Crime Agency (SOCA) which later became the National Crime Agency (NCA).
Peter is an accredited by the Proceeds of Crime Centre (NCA) as a Financial Investigator and by the City of London Police as a Specialist Fraud Investigator.
Over his career, Peter has dealt with a wide variety of complex fraud, money laundering and bribery/corruption cases throughout the UK and abroad. He is a member of the national Money Laundering Expert Witness Cadre and has supported many different agencies and appeared in both Magistrates and Crown Courts throughout England & Wales providing expert evidence in relation to economic crime. He has also briefed government officials and other agencies on economic crime threats to the UK.
In 2018, Peter transferred to Gwent Police and is currently a Detective Sergeant supervising the Financial Crime Team.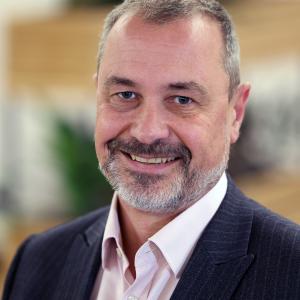 Tim Moss
Director General – Chief Operating Officer, Welsh Government
Tim was appointed as the Chief Operating Officer in September 2022, prior to that he was the Chief Executive at the Intellectual Property Office, where he was responsible for advising Ministers on all IP policy matters and for the operation of the Office. Tim came to the IPO from Companies House where he was the Registrar of Companies for England and Wales and Chief Executive. He worked at Companies House from 2002 where he held many senior positions within the organisation. His extensive work portfolio included leading on the digital agenda, operational delivery, business strategy and corporate policy. Tim also held the position of president of the Corporate Registers Forum (an association of over 60 registries worldwide) from 2013 to 2017. Tim's career also includes 12 years in senior operational roles in the manufacturing industry; he has a Natural Sciences degree from Cambridge University, an MBA from Swansea University and lives on a farm in South Wales and is married with two children. He was awarded a CBE in the 2016 Queen's Birthday Honours list for services to the economy and the people of Swansea.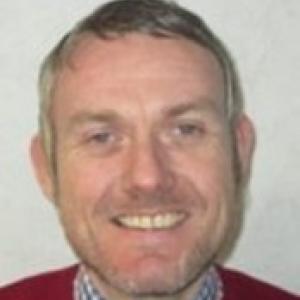 Rhys Thomas
Divisional Director – Finance, Office for National Statistics
Having started my career as a Business Analyst in the private sector I joined the Civil Service on a graduate trainee programme at the Driver and Vehicle Licensing Agency. I completed my professional accountancy examinations and training whilst at DVLA, gaining experience across the Finance function before leaving for the Divisional Director role at ONS. My career ambition is rooted in public service and I strongly believe that Finance's role within any organisation is three pronged – to protect, enable and advise.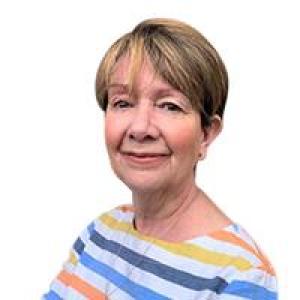 Anne-Louise Clark
Executive Director Communications & Change, Audit Wales
Anne-Louise joins Audit Wales following a career in Local Government in Yorkshire and Humberside, Kent, London and most recently Blaenau Gwent. Throughout her career Anne-Louise has focussed on developing local government services, developing people, and ensuring the financial and human assets are aligned to achieving better outcomes for citizens.
Her roles have included providing leadership across a wide portfolio of services including HR/OD, Communications, Customer Services, Procurement and Transformation. The role of digital in the future shape of services and organisation is a particular interest for Anne-Louise as is ensuring services and products are designed with the needs of the customer at their heart.
Anne-Louise brings a wealth of experience to Audit Wales and a perspective from outside of the organisation. She has held senior leadership roles and prior to joining the organisation was Chief Officer Commercial at Blaenau Gwent County Borough Council. The impact of COVID-19 resulted in Anne-Louise and her team being at the forefront of the Council's response. In partnership with other public sector bodies, she led on the development and creation of a range of new services including the Test, Trace, Protect programme.
Anne-Louise lives in Gloucestershire with her husband and Romania Rescue hound Buddy. She enjoys walking and trying to grow vegetables. A proud Geordie at heart she is passionate about the potential for Wales and the role Audit Wales has in supporting the country's aspirations. Being married to a Welshman means the Welsh Flag flies high on match days involving the oval ball. She is also proud to be a trustee of the mental health charity Platfform – working to improve services and access to appropriate mental health support.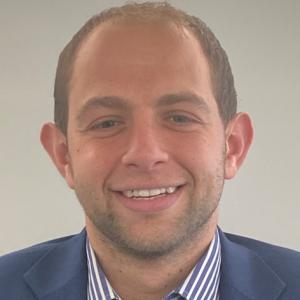 Oliver Simms
Manager, Public Sector Audit & Assurance, ICAEW
Oliver joined ICAEW in March 2021 as their Manager for Public Sector Audit & Assurance after working at the National Audit Office (NAO) for over six years.
At the NAO, he held a variety of roles including leading the financial audit of the Department for International Trade, managing the financial audit of the Equalities and Human Rights Commission and as a technical specialist in the Practice and Quality team, delivering much of the office's internal training. He qualified as a Chartered Accountant in 2017.
He is particularly interested in promoting the value of public sector audit and financial reporting and has made that a focus of his work at ICAEW so far.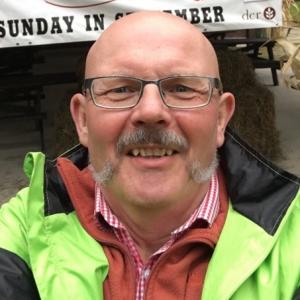 Chris Bolton
Research & Development Manager, Audit Wales
Chris Bolton is the R&D Manager for Audit Wales and prior to that set up and managed the Good Practice Exchange for many years. In 2018 he completed a Churchill Fellowship that involved travelling to the USA and Spain to study the governance of large cooperatives and social enterprises. He is also the Chair of Merthyr Valleys Homes, Wales first Tennant and Staff Mutual.
Jeff is a mountaineer, ultra-runner, extreme sports enthusiast and businessman. Jeff grew up in a povertystricken household in North London. He has always had a passion for sport and from the age of 10 began to play ice hockey. He went on to have a successful twenty year career as a professional athlete playing in goal for Great Britain and winning the penalty shoot out with the Cardiff Devils in 1990.
After retiring from ice hockey, Jeff missed the adrenaline rush of competition and so decided to learn to freefall skydive and then became drawn to mountaineering. Jeff's journey to the top of the world started in 2010 when he climbed Kilimanjaro, and in the space of 7 years he worked tirelessly to train to be Everest ready.
In between his mountaineering expeditions, Jeff has also completed a multitude of world famous ultra marathons, including the toughest foot race on earth, the Marathon Des Sables.
Whilst embarking on these missions, Jeff has used his adventures to help facilitate over £700,000 to be raised for various charities, and he did a UK wide tour of schools, inspiring over 3000 children to work hard, follow their dreams and never give up.
12 January 2023
09:00
16:00
This event is by invitation only