Good Practice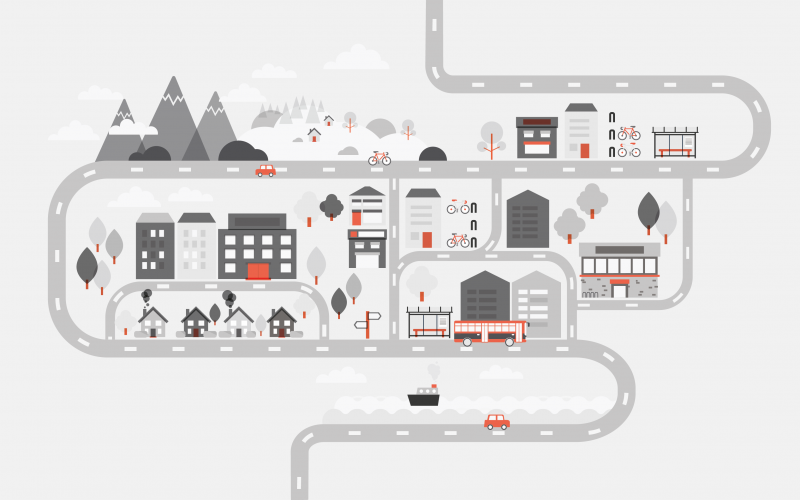 Part 2 - Your Town Your Future
The recording of the online event; Part 2 - Your Town, Your Future that was held on September 2nd 2021. Also included are the slides…
Your Town, Your Future - Town Centre Regeneration Event

Recordings of the presentations from the online event held on 20th May 2021, as well as the slides and some useful links.

Over the past year, we've all seen an incredible amount of change and uncertainty. Leaders from across all parts of public services have had to make fast and difficult decisions in a rapidly changing situation.

Future Audit Arrangements for Community and Town Councils in Wales

In January 2020, we consulted on the proposed changes to the audit arrangements for community and town councils. The proposals were made to address systemic issues across the sector.

We received 136 responses from councils, clerks, individual members, internal auditors and members of the public. We have reviewed the responses and carefully considered the issues and observations made by respondents.

The Auditor General has published details of the audit process to be followed for the audit of the 2020-21 accounts and in future years. Community and town councils will be subject to audit arrangements based on a three-year cycle. In two out of the three years, the audit arrangements will be broadly the same as those in place, up to and including 2019-20. In one year out of the three year cycle, auditors will undertake a more detailed audit looking at individual transactions.

This approach balances the risk to the audit of community and town councils, the overall risk to the public purse, and the cost of the audit.

This webinar will provide more detail to councils on how the new arrangements will work in practice.
Showing 40 of 46 Resources
Leading programmes and projects

Understand how to lead, not just manage, successful programmes and projects. 

Mutual Benefits: Building a Co-operation Between Wales and the Basque Country

This conference was be delivered in partnership with the Wales Co-operative Centre and Cardiff University Business School. It provided the…

Why using data effectively enables better decision making: Webinar

The Well-being of the Future Generations Act wants us to think and act differently, and this means using different data and thinking about…

Building Resilient Communities

In partnership with the Wales Co-operative Centre, we looked at the rise in the number of communities that have taken ownership of their…

Working in partnership: Holding up the mirror

This seminar, jointly delivered with Academi Wales, focused on 'holding up the mirror' so that the design and delivery of a service is…

Inspiring public services to achieve independence and well-being through digital ambition

In partnership with Y Lab, Digital Communities Wales and WLGA, delegates discovered how the use of digital in public services help to…

Grants management mini-guides

The guides advise you of what you should consider at each stage of the grants 'lifecycle' and outline the benefits for you.

Adverse Childhood Experiences: Small Steps, Big Change

Following on from our previous webinar, we considered what an ACE/trauma-informed approach is all about and how delegates could apply this…

How you manage risks around organisation change, service transformation and innovation

The culture and behaviours associated with 'taking well-managed risks' are relevant at both an individual level as well as at the…

Moving from outputs to outcomes

This was the first in a series of webinars looking at different aspects of how public services can use an outcome focussed approach to…

Over the next decade, Welsh public services will spend over £60 billion in procuring a range of goods, services and works. What do public…

Building financial resilience in public services

Organisations need to put greater emphasis on flexibility, adaptability and a long-term perspective in their financial management. This…

How different methods of engagement can help involve the citizen in public service delivery

As we have so many diverse communities in Wales, it is important that we adapt the way we communicate and engage with groups accordingly.

Early closure of local government accounts

This seminar formed part of our ongoing programme focusing on the early closure of accounts and what it means for local government bodies.

https://twitter.com/i/moments/1027904779299770368

Public services need to identify steps that can be taken to give every child in Wales the best start in life and break inter-generational…

The role of scrutiny in relation to the WFG Act

In partnership with WLGA, Welsh Government, Welsh NHS Confed and the Office of the Future Generations Commissioner we considered Governance…

Using alternative delivery models to deliver public services

Delivered in partnership with Community Housing Cymru, Welsh Local Government Association, Wales Council for Voluntary Action, Welsh NHS…

Integrating information technology through open standards

Open Standards make it easier for systems to work together and exchange data. They can help public services to integrate, collaborate and…

Governance: Supporting improvement across complex public service delivery

In partnership with the Welsh Government and ICAEW, we are holding a series of webinars to support public services in improving their…

Improving digital leadership and ownership

This seminar demonstrated the important role of digital in the delivery of effective public services that are fit for the 21st Century.