Merthyr Tydfil County Borough Counci – Setting of well-being…

Merthyr Tydfil County Borough Council – Use of performance…

Neath Port Talbot Council – Digital Strategy Review

Cyngor Gwynedd – Review of the effectiveness of scrutiny
Joint working between Emergency Services
Our report looks at whether emergency services in Wales are working more closely together to make better use of resources.
Our report suggests that 'blue light' emergency service collaboration is slowly growing but requires a step change in activity to maximise impact and make best use of resources.
Emergency services have been working closely together to provide a better service to the public for many years, and they stepped up during the pandemic to help the people of Wales. However, Ministers have been clear that they want to see collaboration between the emergency services go further and faster.
The Joint Emergency Services Group
The Group brings together senior leaders from 'blue light' services and is leading the collaboration agenda.
They established a Strategic Collaboration Board to identify and deliver future joint working opportunities, giving a clear signal that a step change is required.
Plans for collaboration are developing but some of these are limited in coverage and not supported by consistent project management arrangements.
What can Wales learn from elsewhere in Great Britain?
From examples cited in our report from the Thames Valley, the East of England and Scotland, it seems as though collaboration appears to be mostly operationally focused, prioritised locally not nationally and is often a tactical response to address a problem or circumstance.
Making collaboration work
We listed the following critical success factors to help emergency services make changes to improve collaboration.
Visible leadership that prioritises the importance of collaboration.

Being clear how collaboration contributes in a meaningful way to taking forward each agencies vision and strategy.

Contextualising the reasons for change – how demographic, societal, financial and political issues require different responses from services in the 21st Century.

Being open about the potential areas of conflict and confronting these head on by openly discussing, assessing and managing them.

Establishing clear protocols around behaviours, regularity of meetings, information and data sharing, finances, and accountabilities.

Establishing a shared understanding, and an appreciation, of the remit and limitations of collaboration.

Ability to commit time, energy and resource (including senior leaders time) to sustain momentum and delivery.

Appreciating the service user's perspective and involving them in identifying where collaboration can improve their experience.

Promoting the importance and benefits of collaborative working at the 'front line' and communicating/explaining why it is important.

Creating measures of success that enable you to demonstrate impact and value for money, and regularly evaluating and reporting performance against these.
Related News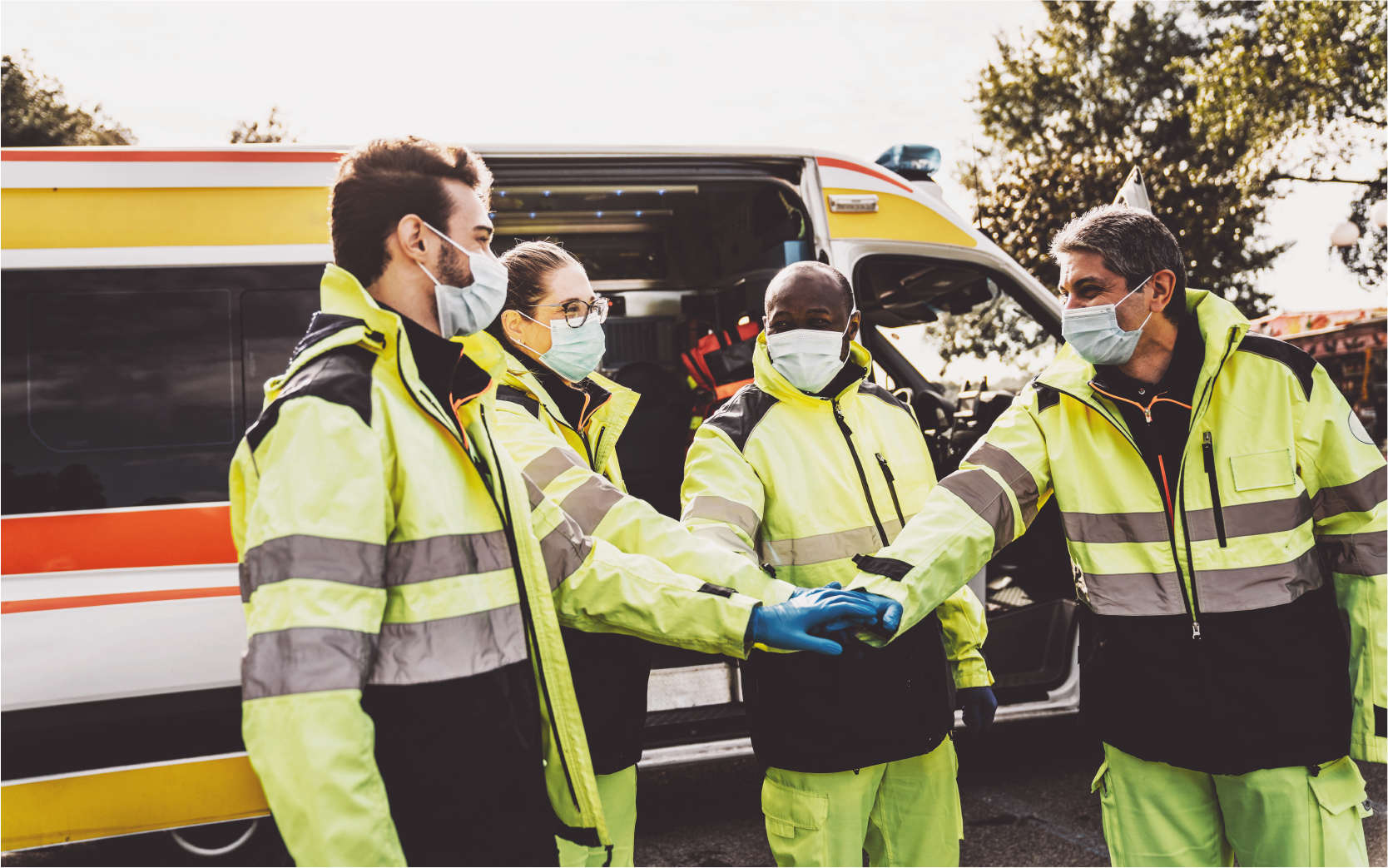 Emergency services in Wales have a long history of working collaboratively, but a step change is needed if they are to make best use of their resources
Data Analytics Tools
Joint working between emergency services

We have produced this data tool to support our report into Joint Working between Emergency Services in Wales. The Audit Wales report can be found on our website.