Ann-Marie Harkin appointed Executive Director at Audit Wales
Ann-Marie Harkin appointed Executive Director at Audit Wales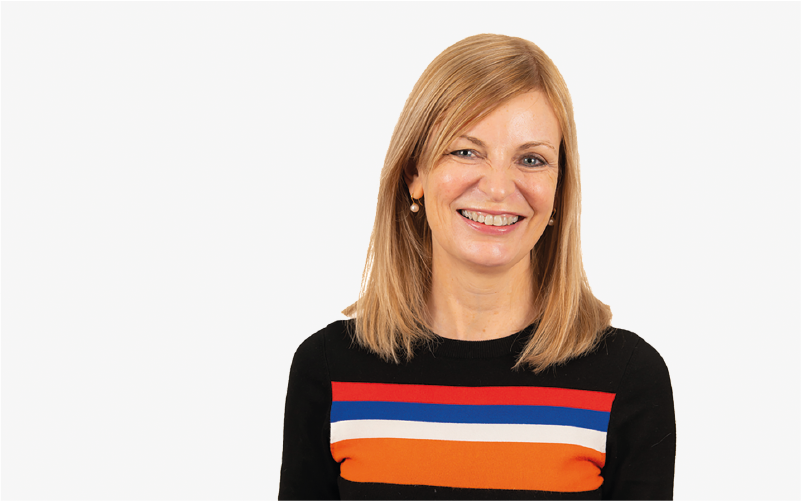 Ann-Marie Harkin has been appointed Executive Director of Audit Services at Audit Wales.
Ann-Marie will lead the delivery of Audit Wales' extensive programme of financial and performance audit work along with ensuring the operational delivery and quality of audit work.
Ann-Marie has worked in professional audit throughout her career. She joined the Wales Audit Office on its formation in 2005 and is currently the Financial Audit Director and Engagement Lead on numerous accounts including Cardiff Council, South Wales Police, the Senedd Commission, and Hywel Dda University Health Board, as well as leading our award-winning trainee and apprentice schemes. In 2016 Ann-Marie won the prestigious Leading Wales Women in Leadership Award.
Prior to this, Ann-Marie was the Private Secretary to the first Auditor General for Wales and was involved in setting up the AGW's office in Cardiff Bay and in establishing effective working practices and procedures to support the National Assembly's Audit Committee. After three years in this role, she took on the role of Manager, managing audits for the Sports Council, Arts Council, DVLA and various charities.
I am incredibly excited by this opportunity. Audit Wales is a great organisation, and I am proud to be taking up this role at such a critical time for Public Services. Over the coming weeks and months, I look forward to getting out and about and meeting as many of our key stakeholders as possible.
Ann-Marie Harkin, Executive Director of Audit Services
The recruitment search for this role has been extensive and thorough, with candidates throughout Wales, the UK and internationally, in the public, private and third sectors and from a wide range of professional disciplines. It turns out the gem we were looking for was under our nose all along. For against all the candidates that emerged through the process, Ann-Marie stood out in terms of her energy and passion for Audit Wales, the clarity of her vision for the role, her blend of relevant experience and expertise and her fit with the rest of the new senior team.
Adrian Crompton, Auditor General for Wales
Ann-Marie takes up her new role from the beginning of March 2021.