What to expect from the Audit Wales graduate scheme?
What to expect from the Audit Wales graduate scheme?
Carwyn talks about his journey from graduate trainee to Audit Manager.
When I started the graduate scheme at Audit Wales in 2015, I wasn't sure what the job would look like or whether I'd really enjoy it, but I knew that getting the ACA qualification would open doors for me later in my career. I remember thinking if I don't like it, it's only a couple of years and then I can go from there. 8 years later and I'm still enjoying each day at Audit Wales.
The main thing I love about the work is the variety, it's always giving me a new problem to solve. Everyday I'm looking at a new topic or working at a new audited body while being consistently supported by the rest of the team, it's never as simple as rinse and repeat.
The work we do at Audit Wales adds so much value to the public sector and with increasing pressures on public sector budgets our role becomes vital in helping bodies find their way through these challenging times. Our financial audit work ensures that people are making decisions based on accurate information as well as ensuring that bodies have sound controls over their income and expenditure. Audit Wales also deliver performance audit work where local teams ensure that bodies have proper arrangements to secure value for money, a national team that writes national reports that cover a massive range of topics and an Investigative studies team that work reactively to write reports in the public interest on issues that have been identified.
Anyone who leaves Audit Wales always comments on the one thing they'll miss most is the people. The team around you as you go through the training program make it a great place to work and to learn.
I've been fortunate throughout my time in Audit Wales to have been given opportunities that help my personal development as well as giving me variety in the work that I do. Formal training opportunities have ranged from study support for the ACA, specialised technical training, as well as softer skills like having difficult conversations or effective note taking. Most of the learning comes from learning on the job where the team pull together to help each other throughout any project. Because it's a 4-year training program there's always someone around who's just been through what you are going through and can provide any help required. I was also fortunate to have a 5-month secondment to the BBC which helped me gain confidence and continue to develop my skills.
I'm so pleased that I've been able to stay at Audit Wales after finishing the graduate program which put me in a great place to gain promotions internally. I spent most of my time in financial audit but I'm now an Audit Manager in Performance Audit. It's definitely more than I expected when I applied with no real idea what to expect when I first applied as I had no background in finance or Audit, but the program is designed to help you learn all you need within the 4 years.
About the author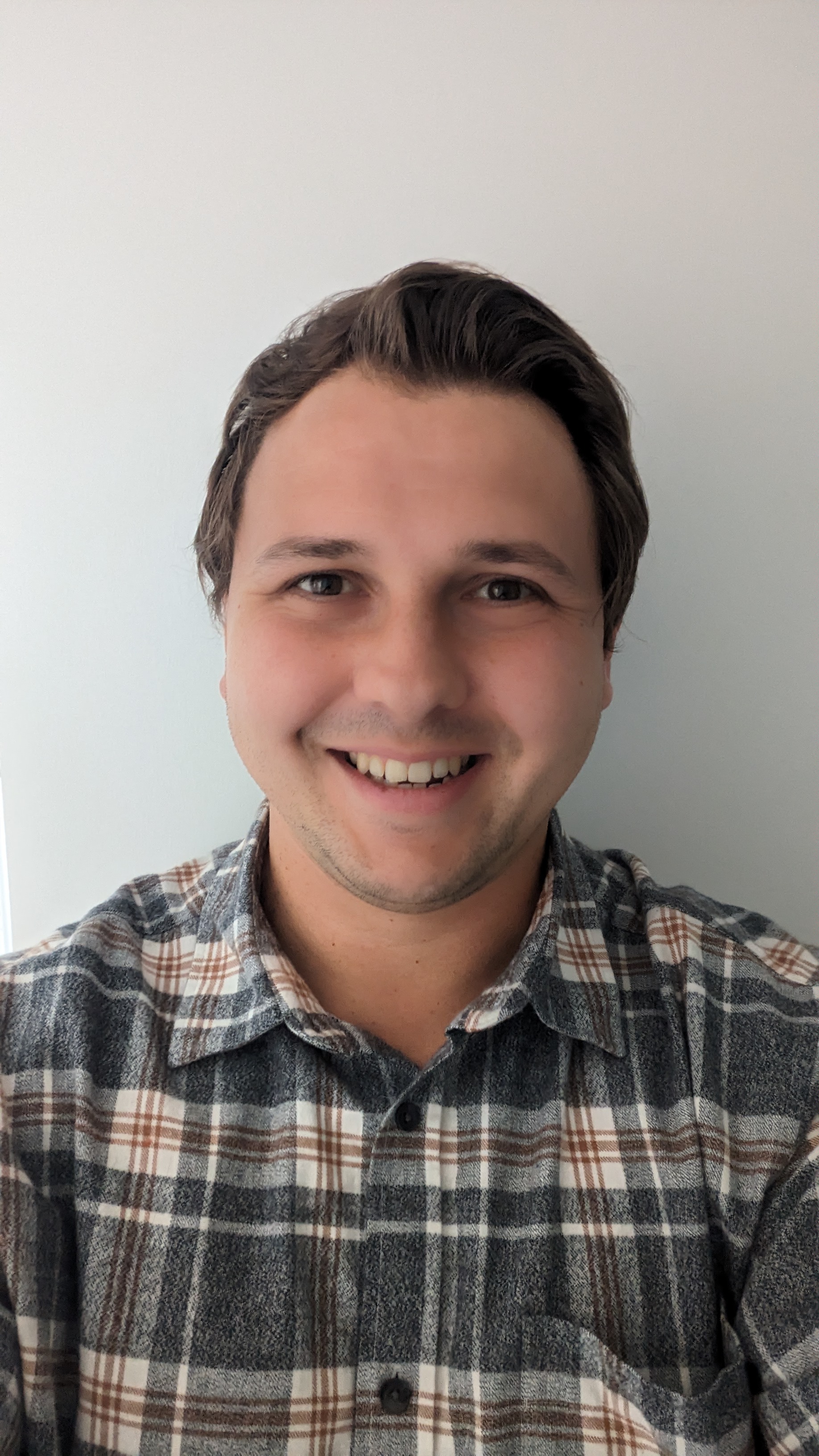 Carwyn joined Audit Wales through the graduate scheme in 2015 after graduating Aberystwyth University with a degree in Mathematics. Since completing the graduate scheme, Carwyn spent 3 years as an Audit Lead in financial audit but recently has been promoted to an Audit Manager in our performance audit team.